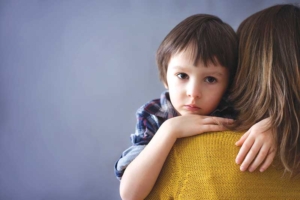 Uncontrolled diabetes. Unvaccinated children. Unresolved trauma and addiction.
At Health Partnership Clinic, patients walk through our doors every day with real life, heart-breaking health challenges. Many work more than one job yet still can't afford health insurance.
Our unwavering mission is to welcome everyone who needs high quality, affordable, whole-person care. But health care is expensive. In 2018, we provided $3.5 million in uncompensated care. We need your help. With your generous support, you can offset this staggering expense.
Patients will learn to:
Control their diabetes through our High-Risk Diabetes Clinic.
Undergo assessments and counseling for their addictive disorders, such as opioid, alcohol or drugs.
Receive lifesaving immunizations to protect them and our community.
Why Support Health Partnership?
Your dollars ensure affordable, whole-person care is accessible and available to those who really need it.
Your dollars have community-wide impact because we deliver cost effective care. Did you know that FOUR patients at Health Partnership can be served for one year far less than what it costs for ONE patient to receive care during one visit to an emergency room?
Your dollars keep our community working and healthy.
See our mission in action by scheduling a tour today at 913-730-3661!
Click below to donate!
Opportunities to Give
Financial Contributions: We welcome your financial contribution at any time. Recurring donations are the best way to give steady support and make a lasting impact.
Thank you for your interest in donating to Health Partnership Clinic. We provide a number of options for supporters to give to the organization. All funds raised for HPC support our comprehensive adult and pediatric medicine and dental programs and services.
Help us create a Healthier Community. Your donation allows HPC to keep costs as low as possible in reaching the staggering number of residents in Johnson, Franklin and Miami Counties who are uninsured or experiencing financial hardship.
You can donate online or mail checks to:
Health Partnership Clinic
Development
405 S. Clairborne Rd., Ste. 2
Olathe, KS 66062
Giving Options
$50 – Provide a flu vaccine for three uninsured adults.
$100 – Provide a dental screening and cleaning for one child.
$250 – Cover three counseling sessions for one teen dealing with depression.
$500 – Cover three sick child walk-in clinic visits.
$1,000 – Provide breast and cervical cancer screenings for four uninsured women.
Health Partnership Clinic is a 501 (c) 3 organization. All donations are tax-deductible to the fullest extent allowed by the law. You will receive a confirmation of your donation for tax purposes.
Your donation is securely processed by Blackbaud-eTapestry, with a 2.598 percent (+26 cent) transaction fee to cover credit card fees, bank fees, and other processing costs. Please consider chipping in this additional amount so 100% of your donation amount goes to us.
In-Kind Donations: For questions or information on how to donate in-kind gifts, please contact Catherine Rice at 913-730-3680 or crice@hpcjc.org.
Designated Gifts: If you would like to talk with us about a special designated gift, call Development and Marketing Manager Debbie Sparks at 913-433-7592.
Volunteers : We welcome non-clinical volunteers who are willing to assist in our clinics and administrative offices. Please complete this Volunteer Form, and we'll be in touch soon.
Tours: To see firsthand how we're improving health and impacting lives, schedule a tour with Development and Marketing Manager Debbie Sparks at 913-433-7592.
Special Events: Learn more about special events and the opportunity to participate in a more public way.