The Heat is On: Tips for a Safer Summer
Written by Jennifer Miller, FNP-BC, Nurse Practitioner
This summer, Health Partnership Clinic wants to help you and your loved ones stay healthy and safe while you're on vacation…or just enjoying backyard fun.
What are some issues many Americans face during the Summer months?
Dehydration due to excessive heat exposure. Excessive heat exposure can cause dehydration, which in turn can cause dangerous conditions like heat cramps, heat exhaustion and heat stroke (also known as sun stroke).
Combatting the toll of the heat and sun on your body will keep you healthy and active all summer long.
Another issue is sunburn. Adding sunscreen to your daily routine will help prevent painful sunburns. Early signs of skin aging and protection against the sun's ultraviolet rays that lead to the development of melanoma and skin cancer.
How common are dehydration and sunburn?
Dehydration happens much more in the summertime months because the heat causes your body to sweat more to keep cool. Dehydration can impact your bladder, mineral level intake and cognitive abilities.
Sunburn is less common unless you're outside for long periods of time without sunscreen. Prevention is key to avoiding dehydration and skin damage. If you do get sunburn use:  Aloe Vera, a cool wet washcloth and take ibuprofen or aspirin to decrease inflammation.
Can you prevent dehydration and sunburn from happening to you?
Yes!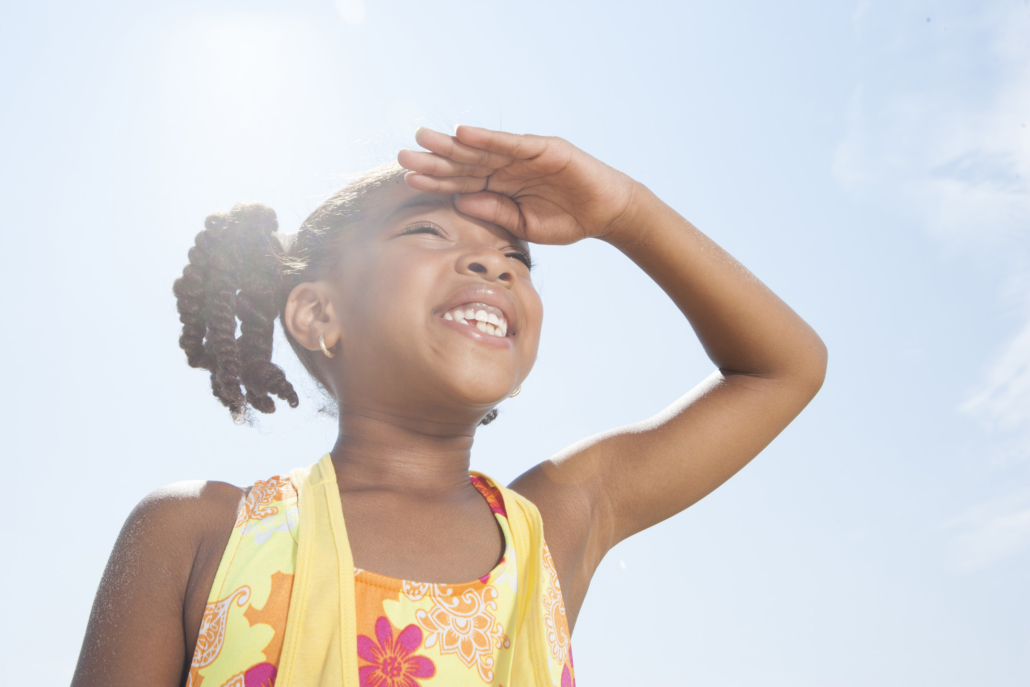 Here are some tips:
-Wear the right kind of sunscreen. The higher the SPF, the more of a protectant it is.
Use a sunscreen that is "Broad Spectrum" protecting.  Broad spectrum means it will protect you from the two types of sun rays that harm your body and skin.
This type will protect you from UVA rays which regular sunscreens do not shield you from.
-Do not use tanning beds or lamps because they are known to cause cancer and damage skin.
-Water resistant sunscreen is not the same as waterproof. The American Cancer Association warns that water-resistant sunscreen, if applied before swimming or exercising, should be re-applied at least every two hours to avoid burns or other harmful effects from the sun.
-Sparkling water and Gatorade are good for hydration but plain water is the best. When exercising, plain water is best to avoid bloating.
Gatorade is great for rough sports or illnesses that cause the body to lose important minerals and electrolytes particularly when those people are in the heat. Gatorade is good for that, as well as for people in the heat with diabetes who take medication that cause them to urinate more.
This is also an issue for people who take blood pressure medication. For infants and younger children, they may not know that they're thirsty, so you must watch to make sure they stay hydrated, especially in the summer. Signs of this may be no wet diapers after three hours for babies, dizziness and fewer trips to the bathroom for older people.
Call 913-648-2266 to schedule an appointment with a provider at our Olathe, Ottawa, Paola, or Shawnee Mission clinics. The Pediatric Walk-In Clinic is open from 7:30 a.m.-Noon on Monday through Friday at the Olathe site.
This service is open to the community; no appointment is necessary. The Walk-In Clinic offers treatment for minor illnesses, coughs, colds, flu, sore throat, minor pain and skin rashes.
Have a great summer and stay safe!
https://hpcks.org/wp-content/uploads/2018/07/children-at-the-beach_BKzg9KL0rj.jpg
1707
2560
Health Partnership Clinic
https://hpcks.org/wp-content/uploads/2018/01/HPCLogo-v2-300x135.jpg
Health Partnership Clinic
2018-07-11 09:54:00
2018-07-11 09:54:21
The Heat is On: Tips for a Safer Summer