"Together for Mental Health" – Continued Collaboration for Mental Illness Awareness Week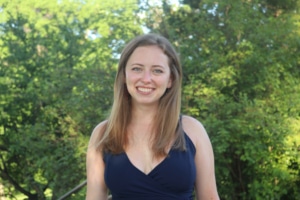 By Ilexa Axelrod, BA, Master of Social Work Intern on Behavioral Health Team
Mental Illness Awareness Week (MIAW), established by Congress over thirty years ago, is Sunday, Oct. 2 through Saturday, Oct. 8. MIAW brings awareness to mental health-related issues that millions of people face to defy stigmatization, combat oppression and offer support each year during the first week of October.
Together we can partner to highlight advocacy, resources and assistance for those with mental health concerns.
When is something considered a "mental health concern?"
When someone experiences thoughts, feelings, or displays behaviors that results in distress, dissatisfaction or dysfunction. Symptoms may interfere with daily life, relationships and other areas of functioning.
Mental illnesses are very common and are found across the world and in varying cultures. Mental health issues may develop from traumatic experiences, sudden life changes, ongoing stress and oftentimes run in families.
What can we do about it?
For yourself
Fulfill your most basic needs: I make sure I've had enough water, sleep and eat regularly.
Engage in activities that bring you joy: My favorite things to do include practicing yoga and cooking new recipes.
Talk to someone you trust: They can be a family member, partner or friend.
Seek professional help: It is very common for folks to regularly see a therapist and psychiatrist to help manage concerns and provide a nonjudgmental space.
 Health Partnership Clinic offers affordable therapy and psychiatry services to those who seek them. To schedule an appointment, you may call 913-730-3664.
For others
Be a lifelong learner: While it can be helpful to ask questions about someone's mental health concerns, it is also beneficial to educate yourself on their specific disorder and how you can best support them.
Practice partnership: As someone who is a "fixer," I often find it helpful to ask someone if they are looking for support or solutions which allows them to hold the reigns.
Take care of yourself: Supporting someone who is struggling can be difficult. You are your priority, and it is essential to prioritize your wellbeing before someone else's.
 Who is affected?
The National Alliance on Mental Illness (NAMI) provides fast facts that capture who is affected by mental disorders.
One in five U.S. adults experience mental illness each year
One in 20 U.S. adults experience serious mental illness each year
One in six U.S. youth aged six-17 years old experience a mental health disorder each year
MI by the numbers:

44 percent are Queer
32 percent are Multiracial
22 percent are white
19 percent are American Indian or Alaska Native
18 percent are Latinx
17 percent are Native Hawaiian or Other Pacific Islander
17 percent are Black
14 percent are Asian  
Annual prevalence among U.S. adults:

Anxiety Disorders: 19.1 percent (48 million)
Major Depression Episode: 7.8 percent (19.4 million people)
Posttraumatic Stress Disorder: 3.6 percent (9 million people)
Bipolar Disorder: 2.8 percent (7 million)
Borderline Personality Disorder: 1.4 percent (3.5 million people)
Obsessive Compulsive Disorder: 1.2 percent (3 million people)
Schizophrenia: <1 percent (1.5 million people)
How can we get involved in Mental Illness Awareness Week?
Share your own story or read others' online at https://nami.org/personal-stories.
Use social media to post, read and follow. An example NAMI offers to post:

One in 20 U.S. adults experience severe mental illness each year, but less than two-thirds get treatment. We must improve access to quality care. #Together4MH

Participate in related events:

Thursday, October 6: National Depression Screening Day
Monday, October 10: World Mental Health Day
Resources for Immediate Help
Local
Johnson County Mental Health Center Crisis Line: 913-268-0156
Headquarters Counseling (KS Suicide Prevention Headquarters): 785-841-2345
National
National Suicide Hotline: Call 988
988 Suicide & Crisis Lifeline Chat: https://988lifeline.org/chat/
https://hpcks.org/wp-content/uploads/2022/09/MIAW.png
1201
1201
Health Partnership Clinic
https://hpcks.org/wp-content/uploads/2018/01/HPCLogo-v2-300x135.jpg
Health Partnership Clinic
2022-09-26 16:57:12
2022-09-26 16:58:46
"Together for Mental Health" – Continued Collaboration for Mental Illness Awareness Week